HALO 4 IS ON THE MARCH
Master Chief returns …. are you ready for Halo 4 (release Holiday 2012)? Halo 4 is developed by 343 Industries (343? As in 343 Guilty Spark?).
HALO FREAK NOTE: Halo CE stands for Halo Combat Evolved, the first Halo video game.
Who is 343 Industries?
First, a little more about 343 Industries' name. 343 Industries is part of Microsoft Studios. According to 343 Industries' creative director Josh Holmes, they are "the caretakers for the Halo franchise moving forward."
More from Joystiq.com:
As for the 343 Industries name, Ross mentions the obvious connection to everyone's favorite Forerunner AI, 343 Guilty Spark, but adds that it may be more fully explained in the future. O'Connor expands further, noting that the answer to the mystery behind 343 will "make itself evident in a few years." Our best guess: "Because it sounds cool."

– From Joystiq.com – Read Game Informer profiles 343 Industries
Halo 4 slowly approaches, and I'm not sure how long till the game actually hits the shelves. It seems to me that 343 Industries may be trying to be conservative with their projected Holiday 2012 release date, or at least I hope so. It would be nice to see a major game hit the shelves earlier than expected!
Halo Master Chief (John 117) Re-Hash
After Halo 3 post-game credits their is a movie cutscene [Youtube here] showing the Master Chief floating through the severed Forward Unto Dawn after the slipspace rupture. He slides Cortana's chip into a console and her holo image crackles to life. Moments later, Master Chief gets into a cryo chamber preparing for a "nap". Cortana informs him she's launched a distress beacon, which she expects could take years to be answered. As MC glides into the cryo chamber the last thing he says is "Wake me, when you need me."
Of course, he will be needed again … and that's where the next Halo game appears to pick up.
Halo 4 is the next blockbuster installment in the iconic franchise that's shaped entertainment history and defined a decade of gaming. Set in the aftermath of Halo 3, Master Chief returns to confront his own destiny and face an ancient evil that threatens the fate of the entire universe. Halo 4 marks the start of a new trilogy that begins with its release in 2012.
– Official Halo 4 Website
HINT: Turn Up Your Volume Some To Hear @ The Beginning
WATCH THE AWAKENING TRAILER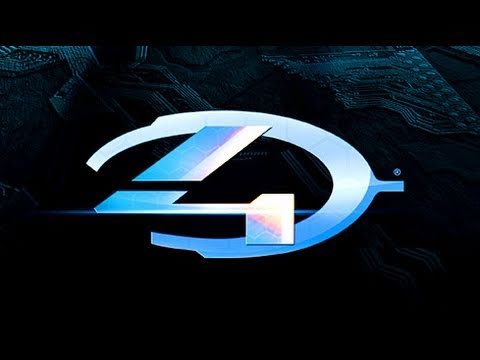 Master Chief returns, and as you can see from the trailer above, there are new weapons to be had. But haven't we come to expect that from the Halo franchise? Wake up, John…
343 INDUSTRIES ANNOUNCES HALO ANNIVERSARY EDITION & HALO 4

343 Industries talks about what they envision for the new Halo trilogy, and among other things you can switch to "classic" view as you are playing on-the-fly – with no lag. Halo CE: Anniversary plays like a modern FPS, it doesn't play like a 10 year old game. I remember Halo CE on my PC (which was barely minimum specs) and it would lag and drag at some points. On the Xbox, we won't have to worry about that with Halo CE: Anniversary lagging and dragging! If you watch the video, you'll see that some of the visual elements have been re-imagined, while others have been preserved like the originals.