Google
All stuff Google, except for Gmail which you will find in the 'Email and Gmail' category
You've got to try this out before it goes away … Chrome Experiments WebGL Bookcase, (click link for more info) a digital bookcase with over 10,000 titles. Check it our … more later!
You can spin it side-to-side and up and down with your mouse. It holds 3D models of more than 10,000 titles from Google Books.
Don't forget, you need to use the CHROME browser to visit. FireFox choked on this page and after all it is CHROME Experiments.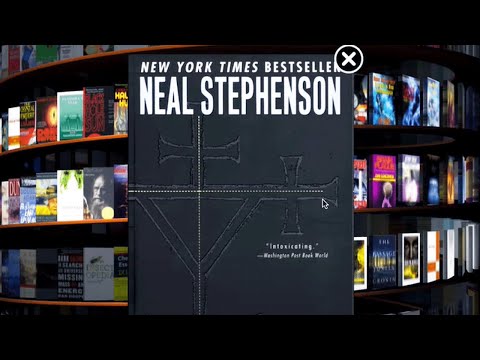 I got an email today about Google retiring the old Adsense interface, which they've been developing for a while now. But, to be fair, maybe the old interface isn't better, maybe I am just resisting the change.
At first, the new interface was unwelcome, because I'd just gotten used to using the old one. Then, I started noticing the new interface did some things better, and unfortunately it seemed to crash months ago or simply not perform certain functions I wanted. In the end, I stayed with the old interface because I decided the new one was still a work in progress and I didn't want to spend the necessary time to get to know the new interface. Looking at the new Adsense interface tonight, I noticed that the Overview page presented at login in much more informative than the old interface. The new interface, originally launched in November 2010, seems to have had some new features added, and will most likely have ironed out the issues that turned me off of the new design months ago.
To switch from the old to the new interface, click the red link, pictured below in the red box.
The email had some useful information in the form of links that I will certainly be checking out, and if you use Adsense you might want to check these links out also:
Adsense New Interface – Video Tutorials
Adsense New Interface – Help Center
I must admit I think the new interface looks better. It also will make it simpler for Adsense to do more with the addition AJAX functionality. Unless you only use Adsense to see what your current earnings are, you will probably need to find some of the current features you use in the new Adsense interface.
That Google +1 button is sprouting everywhere, and now the +1 button is slated to appear in Adsense ads. Below is an example from the Adsense Insider blog.
Now your "social friends" can see what ads you like … I don't know if that's good or not, but its good for Google whose ads will start appearing outside of their environment. According to an email announcement to Google Adsense publishers, you can opt out of the +1 button displaying on your site's ads if you are a publisher.
The email also said:
Soon, your users will be able to endorse specific ads and make the ads more likely to appear to their social connections. We believe that these recommendations could help your readers notice ads on your site more, leading to higher returns for you over time.
Well, voting on Google Adsense ads is something I never expected, not even after Adsense started appearing in Yotube videos!
Google has released its Gmail and Gmail mobile in Persian today. Or as Google put it:
At Google, we want to make our products universally accessible and useful, and that means providing them for as many people as possible in the language they speak. The Gmail and Google Localization teams have worked together to bring Gmail to people around the world in 53 languages. Today that number grows to 54, because we're proud to announce that through working with the Persian Initiative Team, we are able to release Persian (Farsi – فارسی), as the newest language available in Gmail. If you or someone you know speaks Persian, they can change the language in Gmail by selecting it on the Gmail settings page, under the language dropdown.

- Gmail+Gmail mobile in Persian/Farsi
Gmail announced some new stuff for Gmail for mobile today.
Specifically Google's Dominic Leung, Mobile Software Engineer announced the addition of these Gmail for mobile features…
Multiple sign-in support
Mobile-specific signature
Vacation Auto-Responder
Multiple Sign-In Support
So, first the addition of multiple sign-in support. You've been able to do that on the desktop for a while now (more info & warnings), but now you can also sign in to multiple accounts in the same browser using Gmail for mobile. There was no mention on the post about warnings like the issues the desktop version has offline versions
Mobile-Specific Signature
There are some good reasons to let people you email know you are sending/replying to email on your mobile, for example why your reply is so short, or has typos. Now if Gmail can do something about that "Sent from my BlackBerry" fun that Blackberry (and other mobile users) have to put up with, that would be great. But I digress.
Vacation Auto-Responder
Imagine you've prepared everything for a week's vacation, tidied up your workload at the office, packed all of your vacation gear and you are off toward that relaxing destination in [wherever]. As you drive off, you realize that you forgot to set your vacation autoresponder in your Gmail back at the office. Do you turn around and go back to the office ("Phew! I'm, glad to see you're not gone yet, we have these last minute details on this important project before you go on vacation.")? No need, just login to Gmail for mobile and you can now set your vacation auto-response from wherever you can get access – no office visit required!
In a post just today Google announced it will be closing Google Labs [Google Labs website]. Some current labs projects will vanish and some will be incorporated into applicable places in "googledom". Says Google:
In many cases, this will mean ending Labs experiments—in others we'll incorporate Labs products and technologies into different product areas. And many of the Labs products that are Android apps today will continue to be available on Android Market. We'll update you on our progress via the Google Labs website.

- GOOGLE POST: More wood behind fewer arrows
Google just launched a new website about Google called Inside Search, designed to inform you about the different features and usefulness of Google Search. Who would want to know more about Google, we already know about it. Right? Aside from new features, Google's post points out …
Whether you're a beginner to web search or a search master, you'll find all the search shortcuts you need under the Features section of the site. For example, most people don't realize that the Google search box is a calculator, a world clock and a unit converter.
SEARCH GOOGLE BY TALKING
Have you noticed the small microphone inside the Google Search box? Now, if you have a microphone, you can search Google by talking. Just click the microphone icon and if a micorophone is found on your computer you can just say your search phrase. Its a lot faster to say than it is to type many search phrases.
Google Advisor can help you make financial decisions. Advisor helps you choose Mortgage, Credit Card, Certificated of Deposit (CD's), bank accounts and more. Yes, Google Advisor can help you with financial decisions by cutting down the time spent looking for, applying for and comparing offers and programs. Google for your daily life … check out Google Advisor, more info and video are below.
More >