Technology
General technology-related stories
Did you know that different robotics are being developed around the world with amazing results and promise. Before you start thinking of the robots in I, Robot that are fully autonomous and functional, see where we are today in the video below recorded from Nova.
I've also posted other robotics articles including robots running warehouse to help online order fulfillment, and robots soldiers on the battlefield in case you'd like to check those out.
As a preview for these vids let me tell you robots are being developed to help people walk who otherwise may be wheelchair bound, to help humans who work in dangerous environments, to aid in training for dental students to have human-looking practice dummies, little robots in robotic soccer matches and more.
Recorded Nova Program: The Future of Robots
Japanese Android Newscasters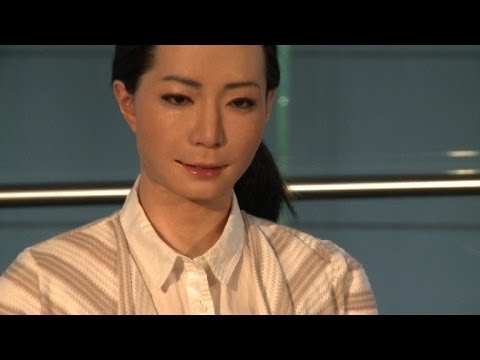 Ultra-realistic Dental Training Android Robot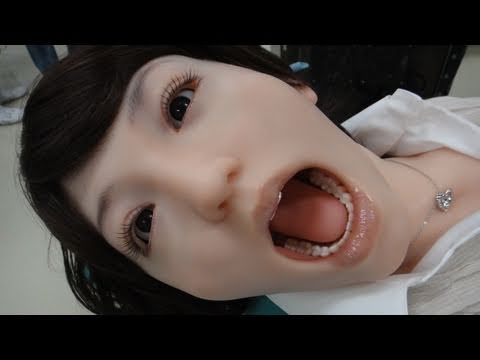 This is my one of my Android phone user reviews, on the Samsung Galaxy S3. SCH-R530C is the model number associated with the Galaxy S3 for Cricket Wireless, U.S. Cellular and MetroPCS.
I bought my Galaxy SIII about 6 months ago at Cricket, so this isn't one of my "first impressions" reviews, I've been using this phone daily for a while. Also, although this is a 'Cricket phone' this info will apply to Galaxy S3s using pother wireless carriers as well since this review is not Cricket-centric.
I would give the S3 an 8.5 out of 10 rating. It was easy to switch over from my previous Android phone, only has a minor annoyance or two, is filled with features but you are not overwhelmed with trying to get to know all of them. Also, for the difference in price I personally would buy an S3 over an S4. As a Cricket user I pay more for these phones than a customer of a carrier with monthly contracts & fees. The S4 has a slightly larger screen, higher resolution, and some cooler features. The two phones aren't very different from one another.
As Android phones do, it has a great selection of pre-installed Google and non-Google apps. I love being able to jump right from Google Maps to Google Navigation for GPS directions by pushing once on the screen – besides making phone calls, texting and email that is one of the major benefits of owning this phone – along with its design/look, flexibility, etc, etc. There's a lot more I like about this phone More >
I saw an article "Human rights experts, activists push for ban on 'killer robots'" (read this and this) and although its a good subject to consider, its sort of a moot point so far as I am concerned. First let's talk about killer robots or soldier robots, if you will.
Define Killer Robots
First, let me define what I am thinking about when I say killer robots for this post. I imagine robots developed to be sent into an area and to operate without human intervention. For example, a group of such robots may be dropped into an enemy complex for the task of clearing out hostiles to rescue captive friendlies. Let's say in this example that US hostages have been taken in Iraq by an extremist militant group in a heavily fortified militarized complex of some sort. Now we're talking automated robots soldiers so they may send back video feeds and perhaps we could turn them off remotely after the mission has been completed – but we don't want humans controlling them because one of the things they bring to the battlefield is faster reflexes and human control makes them ineffective.
You would expect any robots deployed into this complex would be able to identify hostile forces, friendly forces and captives. So let's throw the first monkey wrench into this scenario. Let's say one of the Iraqi extremists is caught trying to free captives and is lucky enough to be simply thrown in with the captives rather than being killed. If soldier robots can properly identify the Iraqi extremists in this case, then extremist turned friendly is dead when our robot soldiers arrive. I don'e expect a soldier robot would be able to evaluate the Americans explanations that this person was trying to help them. Robots would storm the room and begin shooting all targets they have pre-tagged as unfriendly. I doubt any artificial intelligence would allow them to properly evaluate this extremist turned ally as anything other than an enemy among the captives. I realize human troops may also react the same way, but with human troops there is a chance this guy lives. But against robotic troops I think this guy is dead.
Now, as the second monkey wrench in this scenario consider a nearby country out of good will toward the US and perhaps as an excuse to live fire train their troops sends in a rescue unit and for whatever reason this news is not relayed in a timely fashion to the caretakers of the US robot solider force – maybe Turkeys sends the Maroon Berets in to free the captives. Maybe the US robot soldiers are deployed after the Turkish soldiers hit the ground and their recognition of friend or foe identifies the Turkish forces erroneously as foes.
Why Do I Say Moot Point?
Why do I say this is a moot point? First off I believe the US still considers itself as a major policing force in the world. This means that the US and likely close allies would be opposed to the use of such weapons by other countries that desire to develop such fully automated machines of destructio. Sure, the US may be the world's foremost developer and user of automated battlefield technologies right now, but from what I've read they have human operators controlling the decision to fire or not. This is my opinion and is based on NO research whatsoever.
Also, I do not believe any nation that is capable of developing fully autonomous robot soldiers capable of killing people would actually use any such weapons in the field as I've described above. Unless you are talking about dropping said machines far behind enemy lines and in the case that said nation a) does not care about US-lead retribution and b) does not care about civilian casualties.
More Opinion on Fully Automated Robotics
See, here's the thing. Although I can obviously see that we have developed "robots" that operate on Mars, as well as many advanced "robots" I don't think there are any nations or groups that have the intelligence enough to develop an "autonomous robot" for war. We can make systems to turn on lights when someone enters a room, and we can certainly develop machines that can recognize someone approaching and automatically open a door as well. However, in each case human intervention in different forms is required. More >
Here is a slightly biased, but simple and honest review of the ZTE Engage made during the first week of ownership. Beofre this phone I had a Huawei Mercury that I was very happy with, but I dropped it and cracked the screen. This first week with the Engage Android phone has me leaning toward replacing the damaged screen and returning the Engage (see, there's the bias I was talking about).
Simple Reivew ZTE Engage Android Phone
I'm not really going to say much here, just drop some links for Boeing Videos to watch, these are really cool.
I keep forgetting drones (also called UAVs, unmanned aerial vehicles) are a reality. Texas made news last year when one of its Police Departments unveiled plans use UAVs to fight crime. Then I saw videos on Youtube about the ARDone by Parrot. Just tonight, I ran into an ad and found out that Boeing had gone in a different direction from these when I ran into a video about the The Phantom Eye – video at the bottom of this post.
I also saw several other cool Boeing videos and shared them below.
787: Game-Changing Innovation
NOTE: You will probably incur additional monthly charge by using your phone as a Wi-Fi hotspot or for USB tethering. See MyCricket.com or ask your local retailer for details.
Back in January 2012 PCMag.com posted a review on the Huawei Mercury saying:
There's no Wi-Fi hotspot mode…
That may have been true at the time, but since I am typing this post on my Kindle Fire, using my Mercury as a hotspot, I assure you if your phone and Cricket plan are new enough you can.
Ok, time to post this so I can switch back to my PC.
So if you are toting your laptop or netbook around and don't want the hassle of looking for a Wi-Fi hotspot, the Huawei Mercury is a great alternative so long as you don't need to use the apps on the phone while its working as a hotspot. Also, you should know what you are doing More >
Well, here we are with another Huawei smartphone, the Huawei Mercury. Last week I did a video on how to open the back cover of the Huawei Ascend II. If you are interested, I believe Huawei is pronounced "wah-way" or "hwa-way". If you know which pronunciation is right for sure, please comment.
I think the engineers at Huawei are either trying to protect the MicroSD in their smartphones or maybe they just have a really good sense of humor. At any rate, the back of your Huawei Mercury has a little sticker on the back, and if you feel like staring at it to figure out what it means you'll see that the phone's back comes of by prying open the plastic case by pulling down on a small notch below the Home button, while holding up on the case by the camera lens near the top.
But if you are on the Internet and you found this, you either gave up on the sticker or didn't see it. In any case its almost useless anyway and the user guide isn't too much help either. Here's avideo I hope is useful.
Remove Back Cover on the Huawei Mercury
Remove the Huawei Mercury's back cover to change the battery or microSD card
If you have any questions or comments feel free to hit me up in the comments section below.