Windows
Info, tips, hints and complaints about the Microsoft Windows operating system.
Are you wondering how to get started with Windows 8? Are you looking for a Windows 8 Tour? Windows tours have been part of new Windows versions for some time now, but Windows 8 has not only taken a major detour in the way that you interact with Windows, but they've evidently fired the "Getting to Know Windows X" tour that comes with the OS and hidden it on their website.
On the 6th or 7th day I owned my Windows 8 computer I finally found this …. enjoy!
http://windows.microsoft.com/en-us/windows-8/charms#1TC=t1
Microsoft videos on this page:
Overview
Search share & more
See what's changed
Customize Start
How to use apps
Switch between apps
Use two apps together
Are you just dying to check out Windows 8? What do you think about your PC using an Xbox-like Interface? Or maybe you'd say Xbox's Interface is Android tablet-like? Either way you can't get around the fact that Windows 8 has the look of the Xbox 360′s latest interface.
The upside is that it lends itself more easily to a wider range of devices, as you can see on the video below.
The downside is that initial feedback I've read on their Youtube videos – which admittedly is just the top 10 comments on the first one, comments are disabled on the second – is all negative. I can't say I disagree with some comments, especially this one:
I can tell what I'm going to disable the first time Win8 is installed!
Microsoft's CES 2012 Keynote: A Look at Windows 8
I'm going to make the assumption that the Windows 7 Interface will be available on Windows 8 for the following reasons: More >
DISCLAIMER: I'm complaining about a computer I've owned for less than 48 hours … I still have a lot to learn, tweak and "get to know" about it.
Why is my Windows 7 Computer sleeping, I set it to NEVER sleep?
I just bought a new computer with Windows 7 Home Premium and I'm disappointed about a few things, especially considering I opted NOT to buy a bargain-priced PC but to invest in my budding business. I decided there were 3 or 4 important things my computer must do, and went out and bought a computer that wasn't extravagantly priced but did what I needed. I was pleased to find that Alienware had such a PC at Best Buy!
I promptly got setup after finding out that the "Important Information – 512e Hard Drive" warning, an Orange pamphlet with entirely too little useful information, did not apply to me – but I diverge. After getting set up I installed anti-virus, and a video capture program which was one of the things that made me realize my old "prize computer" which is about 4 years old wasn't doing everything I needed, and after I re-evaluated it wasn't doing some of the things I wanted it to do either.
So I installed the video capture, captured some video, set the More >
This info applies to Windows 7, and I understand it also works in Windows Vista.
Click Start > Control Panel > under User Accounts and Family Safety, click Add or remove user accounts.

Next, type in your new account name (John, The Laptop, etc…) and choose the account type "Standard user" (see note below). Now click the Create Account button. At this point you can add a password to your new account, or there are other options like managing other users. When you are done close the window and you've created your new user. Next time you start or reboot your computer, it will stop and let you choose which profile you wish to login with.
NOTE: Only choose an Administrator if you need to, and you understand exactly what that means. Otherwise you can end up with big trouble as you accidentally leave your computer less secure than it could be. If you needed a user with Administrator privileges you probably wouldn't be reading this unless you need a refresher.
I've got a new computer running Windows 7 Home Premium and at 1024×768 the desktop icons seemed huge. I found a nice shortcut to resize the desktop icons (I still don't know the "right" way) that is right quick and intuitive.
Resize Desktop Icons in Windows 7
First, click the desktop once in an empty area to give it "focus". Next, hold down the CTRL button and scroll with the mouse wheel. Scroll forward (up) to increase icon size, scroll backward (down) to decrease desktop icons and make them smaller. Note this will resize the icons – not the text under them.
Now I've also changed my screen resolution to 1280×1024 and they look even better, but I think I'll monkey around with the size of the icon text some later.
Thanks to Sun Microsystem's VirtualBox I can run both Windows XP and Windows 7 (Release Candidate) on my Windows XP machine with a 2.4GHz Athlon CPU and 2GB of RAM. Naturally, its not the fastest running setup mainly due to RAM, but its really cool for me. I wanted to check out Windows 7 first-hand and I didn't feel like figuring out how to partition my laptop's hard disk into partitions to allow Windows 7 to be run along-side Windows Vista or by overwriting it.
Click to enlarge screenshots.
An IT buddy of mine was recently telling me how IT experts were very unhappy with Windows Vista, and that the many in the IT community are gravitating toward recommending Windows XP over Windows Vista. As a matter-of-fact, Microsoft has extended the life of Windows XP, in essence giving support to is longer so people have the option to skip Vista and go straight to Windows 7 – go IT experts! So here comes Windows 7 and then, what? Magic? Well, I think Windows should run better – you know, be more secure and crash less, but maybe Windows 7 does have some magic.
There is no question Microsoft is good at marketing, the real question is can they deliver a more bullet-proof Windows OS that meets the marketing hype, and are they just making over Windows Vista? Will people switch from Vista to Windows 7?
Windows 7 Preview from Youtube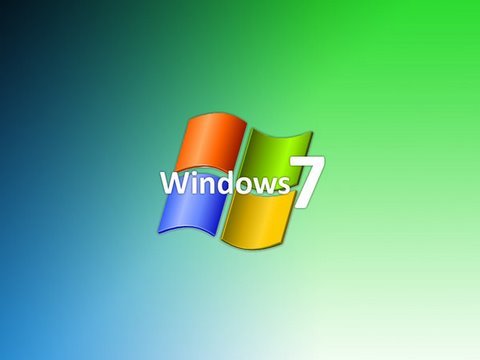 MORE WINDOWS 7
Windows 7 Videos on Microsoft.com
Windows 7 Videos on Youtube.com
Windows 7 Screenshots
Windows 7, Is it Windows Vista?
Windows 7 Screenshots
Nosing around for good Windows news sites today I found this Windows 7 video. It got my interest so I started watching an immediately it reminded me of a Windows Touch Screen video I'd watched months back. The video said that among other things the new computer could be used by restaurants allowing patrons to order by computer from their table, and was really neat (hint of sarcasm) for organizing and viewing your digital photo collection.
At any rate watching the video below I couldn't help but wonder if Microsoft's main goal with Windows 7 leans more toward power and security or fluff and sale-ability. While I realize one of the reasons the public views Windows as pockmarked with security problems ( does "… vulnerability allows remote attackers to execute…" ring a bell?) is because Windows is a high profile target.
I'm more concerned about Windows being more secure, less prone to crash, less prone to slow dramatically with use as time goes by (as the Registry gets bloated) and I can't hjelp but wonder if Microsoft is seriously addressing this in Windows 7, or are they focused too much on the 'fluff' their marketing department  believe will sell this next iteration of Windows?