George
I'm a web designer and have been doing websites for pay since 2001. I think websites should be usable by visitors and ready for search engines to index easily so they can be found. Read more on my about page.
Homepage: http://imblogginghere.com/techblog/
Posts by George
Hey, check out this cool new movie … oh, that's no movie its an Advertisement for an ESET Smart Security 5, which includes ESET Nod32 Antivirus.
Do You Have ESET Smart Security 5 Yet?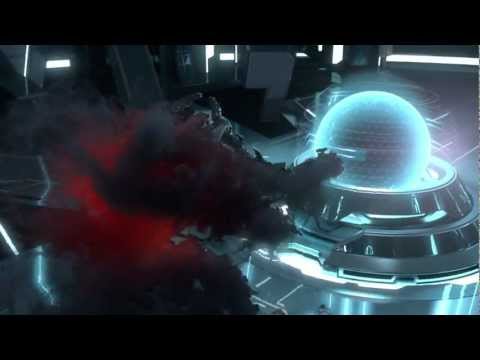 Contrary to what many people think, McAfee and Norton do not provide the best antivirus (AV) protection for your computer.
Also, if you don't have the bucks for an Antivirus and you are looking for a temporary alternative (because you DO want to have paid AV, right?) look into Microsoft Security Essentials.
---
OTHER AV VIDEOS
Compare the competition (ok, this really isn't the way to compare, right? still its good for a laugh):
McAfee Ad on YouTube
Norton Ad on YouTube
Got better YouTube links for Norton or McAfee?
Walk Score brings a new, powerful service to website owners who can benefit from letting web visitors see what is nearby. Nearby what? Well anything that has an address.
These maps can be used for many purposes including real estate agents showing what is nearby properties listed on their websites, churches, schools and businesses showing what is nearby, and many other things. The use of Walk Score by website owners is limited by imagination so long as things near a specific address provide useful information to the web audience.
Walk Score information overlays Google and Bing maps, showing nearby banks, restaurants, and more, Visit the Walk Score rankings page for some interesting maps.

For example, Clage Solutions is a business near my house that recently opened its doors. A map to their location and what's nearby could look like this (depending upon chosen options/features):
Some Great Walk Score Features
On the Walk Score site you can find Walk Scores for entire cities. If I knew years back what I know now I may have chosen a different city to live in, since Goose Creek is one of the 3 least walkable cities of South Carolina's largest 28 cities.
Walk Score can display nearby amenities, commute drive times, maps are switchable between different map views (try it above under the Bigger map link, click Street View…), can display information for residential, commercial or travel.
Visit the WalkScore website for even more information about their useful maps.
Gmail is cooler in the cloud. Literally. Google's point is that cloud-based services (which are ever more popular) use less energy than their traditional counterparts. Of course, their post doesn't make such a broad claim, they focus on some of their services and also said:
Cloud computing is secure, simple, keeps you productive and saves you money. But the cloud can also save energy. A recent report by the Carbon Disclosure Project (CDP) and Verdantix estimates that cloud computing has the potential to reduce global carbon emissions by millions of metric tons…

We compared Gmail to the traditional enterprise email solutions it's replaced for more than 4 million businesses. The results were clear: switching to Gmail can be almost 80 times more energy efficient (PDF) than running in-house email. This is because cloud-based services are typically housed in highly efficient data centers…

If you're more of a romantic than a businessperson, think of it this way: It takes more energy to send a message in a bottle than it does to use Gmail for a year, as long as you count (PDF) the energy used to make the bottle and the wine you drank…
So Gmail away, get more productive and feel good about your part in helping the environment.
It should be such a simple thing, but its a minor annoyance to get the job done. Of course you need your microSD memory card (TXTM8 3G supports up to 16GB microSD cards).
Insert/Remove microSD Card in Cricket TXTM8 3G
Inserting the microSD Card
Turn the phone off (wait till keypad dims to be sure its off)
Remove back cover
Remove the battery
Place the microSD card into the slot at upper left, slide it in until it clicks in place*
Replace the battery (make sure the pins meet the battery contacts)
Replace the back cover
Turn the phone on
Removing the microSD from your TXTM8 3G
Turn the phone off (wait till keypad dims to be sure its off)
Remove back cover
Remove the battery
Push the microSD until it clicks, then release and slide the card out
Replace the battery (make sure the pins meet the battery contacts)
Replace the back cover
Turn the phone on
UPDATE:
This did NOT get rid of the problem I had with disappearing passwords! However I do seem to be able to edit images properly. What (OBVIOUSLY) did fix the problem was upgrading to Dreamweaver CS5.5!
This post may be able to help get rid of the issues with changing images in the dialog box, but forget about the issue with lost login info! Do backups (Manage Sites > (select a site) > Export… and that will create a *.STE saved site definition file, like ExampleSite.com.ste) of ALL of your sites in a separate folder, when the login for a site is lost just go to Manage Sites > Remove the site that's lost its info. Manage Sites > Import and navigate to your saved *.STE file and select it for import. Dreamweaver will re-connect your site, rebuilding the cache if you have that selected. Note its also handy to have these *.STE file definitions for when you upgrade, it makes things easier!
After my last post on Dreamweaver 8 working on Windows 7
back in January 2011, I'm finally posting an update.
I've been using Dreamweaver 8 on Windows 7 Home Premium 64-bit actively for some months now, but with some minor aggravations. Here are the problems I encountered running Macromedia DW8 on Win7 64-bit (Home Premium):
cannot change images in Design View by right-click on the image, clicking Source File…, then navigating to the image (more details)
Dreamweaver seems to randomly lose FTP username and Password, necessitating site definition backup usage for each site (given time and enough usage). You should back up all sites once, but these backups shouldn't be necessary for regular use.
Taken from Microsoft Answers (answer by Shinmila H – Microsoft Support): Dreamweaver 8 (studio 8, 2004) worked for 2 days on my 64-bit Windows 7 system

From your problem description, I don't think there's anything wrong with your computer. You just need to install the 8.02 patch to make Dreamweaver work.

Here's a trick to install 8.02 patch of Dreamweaver on Windows 7 machine.

1. Download the file from the link below.

http://www.adobe.com/support/dreamweaver/ts/documents/kb400150/DW802_unwrapped.zip (link not LIVE any more on Adobe site)

2. Unzip the installer to a folder which can be easily located.

3. Now run a command prompt in elevated mode.

To do so,

a) Go to start and type cmd in the search field.

b) Right click on cmd from the list and choose run as Administrator.

4. Navigate to the saved folder where patchpackage.msp file is located and type in the following.

msiexec /update patchpackage.msp

5. Press Enter.

6. The patch will begin to install.

By now you should have successfully installed 8.02 patch.
Trying the above, I almost ended up giving up, because I was prompted for Macromedia_Dreamweaver_8.msi which is not on my PC or install disks. Let me add more detail, since I've probably got an unusual installation … I have Windows 7 Home Premium (64-bit) and originally I purchased Dreamweaver MX 2004, which I later upgraded with the Dreamweaver 8 upgrade, so I don't have a "normal" Dreamweaver 8 install to begin with. Next, I searched the DW8 Upgrade CD (the one used to upgrade DW MX 2004 - see details), and my Windows 7 Hard Disk to no avail. There are a number of Sharez and Warez sites that popped up when I searched Google for Macromedia_Dreamweaver_8.msi, but staying LEGAL is not an option for me – its a REQUIREMENT.
So, I just finished the install with the error message that Macromedia_Dreamweaver_8.msi wasn't found, but then Dreamweaver worked and now I can edit the images just fine. I've backed up all of my site definitions (with login, password and local paths) and hopefully will not need them for regular Dreamweaver use!
In other words, if you have a LEGAL installation of your Dreamweaver 8 and cannot find Macromedia_Dreamweaver_8.msi, then you may be able to get the update installed correctly anyway. Time will tell!
OTHER OPTIONS
I did see other options which included installing Sun VirtualBox, but that would mean uninstalling and re-installing DW8 (and MX 2004 in my case). Then if that didn't work I'd need to re-install DW MX2004, then upgrade it again to DW8 after uninstalling VirtualBox.
Another option was upgrading for about $80+ to Windows 7 Professional.
"Yahoo! Acquires eGroups" AND "Google Acquires Neotonic"
Those two news flashes are probably two of the more exciting statements Brandon Long has ever read -
real life-changers.
Under What did you do before joining Google? in the latest Faces of Gmail post, Brandon reveals he worked at eGroups, which was acquired by Yahoo! back in 2000. It took a little digging to find out that his statement "I founded Neotonic Software which wrote a web application for email customer support" may indicate a little humility. In fact Google acquired Neotonic back in 2004. So, the latest face of Gmail, Brandon Long was director for a company bought by Yahoo!, then went on to found a company bought by Google. Not only that, Google evidently kept him around – maybe to make sure he didn't found another spinoff?
What's Brandon's typical day like?
My typical day involves catching up on email from our teams in other timezones (Google Engineering never sleeps). I also stay on top of escalations from our support team, keep abreast of the running service with our SREs (Site Reliability Engineers), and make sure my team doesn't have any blockages. Finally, I still manage to keep my hands in the codebase, working as part of the team. When I have some extra time, I take a peek in the Gmail help forum to see if there's anything brewing or any help I can offer.
Read the rest of Faces of Gmail: Brandon Long.
Back in May the Motorola Atrix 4G caught my attention with its commercials. I think its pretty cool to have a computer that I could put into my pocket and carry around with me, and also use as a phone.
Of course. Motorola approaches it a bit differently. they picture a phone that can also be used as a computer.
Fast forward to today I'm back writing about Motorola 4G phones, but this time its the Motorola Photon 4G. Watching the commercial, which was slightly reminiscent of the Atrix commercial I just kept waiting, and waiting. For what? I kept waiting to hear (or see) how Motorola had improved upon the Atrix 4G with this new 4G phone. However, it seems they've gone the other way and instead of taking the Atrix and improving upon its computing features, its more like they removed most of its computing features, except for the WebTop. More >
The Gmail Blog yesterday posted a tip on using stars in Gmail. I've been using the free version of Active Inbox (AIB) to manage my email for probably over a year now. However, as Gmail makes routine changes that break the Active Inbox interface, and since AIB hasn't rolled out changes addressing some features that went missing in Firefox 5 (and 6) and since Gmail is evolving nicely to do much of the same, I'm looking at not using AIB any more.
Anyway, I thought these search codes when searching Gmail are very useful, and saw them on this post, so I'm including them below. Later, I am thinking of posting more about searching Gmail:
has:yellow-star
has:red-star
has:orange-star
has:green-star
has:blue-star
has:purple-star
has:red-bang
has:orange-guillemet
has:yellow-bang
has:green-check
has:blue-info
has:purple-question
As mentioned, just added these when searching Gmail to find posts that have stars.